15, 20 Days and Full Month Tour


Tour Info

Stay in Makkah
Hotel Lulu Al-Sharq(3 Star Hotel) at 7/8 minutes' walk only, from outer border of Haram Shareef

Hotel Azka Al Safa(5 Star Hotel) at 2 minutes' walk only, from outer border of Haram Shareef

Hotel Multazim(3 Star Hotel) at 2 minutes' walk only, from outer border of Haram Shareef

Stay in Medina
Deluxe / Super-Deluxe / Gold

Hotel Durrat Al Andalus(3 Star Hotel) at 2 minutes' walk only, from outer border of Masjid e Nabawi
First 15 Days Package Departure May 15th
Joining atMakkah
Deluxe

Quint

60,000/-

Quad

65,000/-

Triple

70,000/-

Twin

90,000/-
Super Deluxe

Quint

70,000/-

Quad

80,000/-

Triple

90,000/-

Twin

1,20,000/-
Gold

Quint

-

Quad

90,000/-

Triple

1,00,000/-

Twin

1,35,000/-
Including Airfare
Deluxe

Quint

1,05,000/-

Quad

1,10,000/-

Triple

1,15,000/-

Twin

1,35,000/-
Super Deluxe

Quint

1,15,000/-

Quad

1,25,000/-

Triple

1,35,000/-

Twin

1,65,000/-
Gold

Quint

-

Quad

1,35,000/-

Triple

1,45,000/-

Twin

1,80,000/-
Middle 15 Days Package Departure May 22nd
Joining atMakkah
Deluxe

Quint

60,000/-

Quad

65,000/-

Triple

70,000/-

Twin

90,000/-
Super Deluxe

Quint

70,000/-

Quad

80,000/-

Triple

90,000/-

Twin

1,20,000/-
Gold

Quint

-

Quad

90,000/-

Triple

1,00,000/-

Twin

1,35,000/-
Including Airfare
Deluxe

Quint

1,05,000/-

Quad

1,10,000/-

Triple

1,15,000/-

Twin

1,35,000/-
Super Deluxe

Quint

1,15,000/-

Quad

1,25,000/-

Triple

1,35,000/-

Twin

1,65,000/-
Gold

Quint

-

Quad

1,35,000/-

Triple

1,45,000/-

Twin

1,80,000/-
Last 15 Days Package
(Eid in Madinah)

Departure May 29th
Joining atMakkah
Deluxe

Quint

70,000/-

Quad

75,000/-

Triple

85,000/-

Twin

1,00,000/-
Super Deluxe

Quint

85,000/-

Quad

90,000/-

Triple

1,05,000/-

Twin

1,30,000/-
Gold

Quint

-

Quad

97,000/-

Triple

1,14,000/-

Twin

1,44,000/-
Including Airfare
Deluxe

Quint

1,15,000/-

Quad

1,20,000/-

Triple

1,30,000/-

Twin

1,45,000/-
Super Deluxe

Quint

1,30,000/-

Quad

1,35,000/-

Triple

1,50,000/-

Twin

1,75,000/-
Gold

Quint

-

Quad

1,42,000/-

Triple

1,59,000/-

Twin

1,89,000/-
Last 15 Days Package
(Eid in Makkah)

Departure May 30th
Joining atMakkah
Deluxe

Quint

95,000/-

Quad

1,05,000/-

Triple

1,20,000/-

Twin

1,50,000/-
Super Deluxe

Quint

1,20,000/-

Quad

1,40,000/-

Triple

1,65,000/-

Twin

2,25,000/-
Gold

Quint

-

Quad

1,53,000/-

Triple

1,83,000/-

Twin

2,51,000/-
Including Airfare
Deluxe

Quint

1,40,000/-

Quad

1,50,000/-

Triple

1,65,000/-

Twin

1,95,000/-
Super Deluxe

Quint

1,65,000/-

Quad

1,85,000/-

Triple

2,10,000/-

Twin

2,70,000/-
Gold

Quint

-

Quad

1,98,000/-

Triple

2,28,000/-

Twin

2,96,000/-
First 20 Days Package Departure May 15th
Joining atMakkah
Deluxe

Quint

65,000/-

Quad

70,000/-

Triple

80,000/-

Twin

1,04,000/-
Super Deluxe

Quint

85,000/-

Quad

95,000/-

Triple

1,10,000/-

Twin

1,50,000/-
Gold

Quint

-

Quad

1,05,000/-

Triple

1,25,000/-

Twin

1,70,000/-
Including Airfare
Deluxe

Quint

1,10,000/-

Quad

1,15,000/-

Triple

1,25,000/-

Twin

1,49,000/-
Super Deluxe

Quint

1,30,000/-

Quad

1,40,000/-

Triple

1,55,000/-

Twin

1,95,000/-
Gold

Quint

-

Quad

1,50,000/-

Triple

1,70,000/-

Twin

2,15,000/-
Last 20 Days Package
EID in Madinah

Departure May 25th
Joining atMakkah
Deluxe

Quint

75,000/-

Quad

80,000/-

Triple

90,000/-

Twin

1,15,000/-
Super Deluxe

Quint

94,000/-

Quad

1,04,000/-

Triple

1,22,000/-

Twin

1,60,000/-
Gold

Quint

-

Quad

1,15,000/-

Triple

1,35,000/-

Twin

1,85,000/-
Including Airfare
Deluxe

Quint

1,20,000/-

Quad

1,25,000/-

Triple

1,35,000/-

Twin

1,60,000/-
Super Deluxe

Quint

1,39,000/-

Quad

1,49,000/-

Triple

1,67,000/-

Twin

2,05,000/-
Gold

Quint

-

Quad

1,60,000/-

Triple

1,80,000/-

Twin

2,30,000/-
Last 20 Days Package
EID in Makkah

Departure May 25th
Joining atMakkah
Deluxe

Quint

1,05,000/-

Quad

1,15,000/-

Triple

1,30,000/-

Twin

1,65,000/-
Super Deluxe

Quint

1,25,000/-

Quad

1,45,000/-

Triple

1,70,000/-

Twin

2,30,000/-
Gold

Quint

-

Quad

1,60,000/-

Triple

1,90,000/-

Twin

2,60,000/-
Including Airfare
Deluxe

Quint

1,50,000/-

Quad

1,60,000/-

Triple

1,75,000/-

Twin

2,10,000/-
Super Deluxe

Quint

1,70,000/-

Quad

1,90,000/-

Triple

2,15,000/-

Twin

2,75,000/-
Gold

Quint

-

Quad

2,05,000/-

Triple

2,35,000/-

Twin

3,05,000/-
Full Month
EID in Madinah 1

Departure May 15th
Joining atMakkah
Deluxe

Quint

1,00,000/-

Quad

1,10,000/-

Triple

1,30,000/-

Twin

1,54,000/-
Super Deluxe

Quint

1,22,000/-

Quad

1,42,000/-

Triple

1,72,000/-

Twin

2,32,000/-
Gold

Quint

-

Quad

1,60,000/-

Triple

1,95,000/-

Twin

2,65,000/-
Including Airfare
Deluxe

Quint

1,45,000/-

Quad

1,55,000/-

Triple

1,75,000/-

Twin

1,99,000/-
Super Deluxe

Quint

1,67,000/-

Quad

1,87,000/-

Triple

2,17,000/-

Twin

2,77,000/-
Gold

Quint

-

Quad

2,05,000/-

Triple

2,40,000/-

Twin

3,10,000/-
Full Month
EID in Madinah 2

Departure May 15th
Joining atMakkah
Deluxe

Quint

1,05,000/-

Quad

1,15,000/-

Triple

1,35,000/-

Twin

1,65,000/-
Super Deluxe

Quint

1,45,000/-

Quad

1,60,000/-

Triple

1,90,000/-

Twin

2,65,000/-
Gold

Quint

-

Quad

1,85,000/-

Triple

2,20,000/-

Twin

3,10,000/-
Including Airfare
Deluxe

Quint

1,50,000/-

Quad

1,60,000/-

Triple

1,80,000/-

Twin

2,10,000/-
Super Deluxe

Quint

1,90,000/-

Quad

2,05,000/-

Triple

2,35,000/-

Twin

3,10,000/-
Gold

Quint

-

Quad

2,30,000/-

Triple

2,65,000/-

Twin

3,55,000/-
Full Month
EID in Makkah

Departure May 15th
Joining atMakkah
Deluxe

Quint

1,35,000/-

Quad

1,45,000/-

Triple

1,65,000/-

Twin

2,15,000/-
Super Deluxe

Quint

2,00,000/-

Quad

2,10,000/-

Triple

2,45,000/-

Twin

3,35,000/-
Gold

Quint

-

Quad

2,34,000/-

Triple

2,77,000/-

Twin

3,83,000/-
Including Airfare
Deluxe

Quint

1,80,000/-

Quad

1,90,000/-

Triple

2,10,000/-

Twin

2,60,000/-
Super Deluxe

Quint

2,45,000/-

Quad

2,55,000/-

Triple

2,90,000/-

Twin

3,80,000/-
Gold

Quint

-

Quad

2,79,000/-

Triple

3,22,000/-

Twin

4,28,000/-
* Child Price
Without Bed(2 to 11 years age) 75,000/-
With Bed Same as adult
Infant child(Upto 2 years age) fare is 25,000/-
Sold Out
Available
Filling Fast
Full Program
Tour
Package
Makkah
Madina
Check In
Check Out
Check In
Check Out
1
First 15 Days
15-May
22-May
22-May
30-May
29 Shaban
7 Ramzan
7 Ramzan
15 Ramzan
2
Middle 15 Days
22-May
29-May
29-May
04-Jun
7 Ramzan
14 Ramzan
14 Ramzan
20 Ramzan
3
Last 15 Days Eid in Madina
29-May
04-Jun
04-Jun
15-Jun
14 Ramzan
20 Ramzan
20 Ramzan
Eid
4
Last 15 Days Eid in Makkah
04-Jun
15-Jun
30-May
04-Jun
20 Ramzan
Eid
15 Ramzan
20 Ramzan
5
First 20 Days
15-May
25-May
25-May
04-Jun
29 Shaban
10 Ramzan
10 Ramzan
20 Ramzan
6
Last 20 Days Eid in Madina
25-May
04-Jun
04-Jun
15-Jun
10 Ramzan
20 Ramzan
20 Ramzan
Eid
7
Last 20 Days Eid in Makkah
04-Jun
15-Jun
25-May
04-Jun
20 Ramzan
Eid
10 Ramzan
20 Ramzan
8
Full Month Eid in Madina I
15-May
30-May
30-May
15-Jun
29 Shaban
15 Ramzan
15 Ramzan
Eid
9
Full Month Eid in Madina II
15-May
04-Jun
04-Jun
15-Jun
29 Shaban
20 Ramzan
20 Ramzan
Eid
10
Full Month Eid in Makkah
15-May
25-May
25-May
04-Jun
29 Shaban
10 Ramzan
10 Ramzan
20 Ramzan
04-Jun
15-Jun
20 Ramzan
Eid
Hotel Gallery
Hotel

Luluat Al Shark

Makkah

Stay in Hotel Luluat Al Sharq (3 star Hotel) or similar at 10 minutes' walk, from outer border of Haram Shareef

Ratings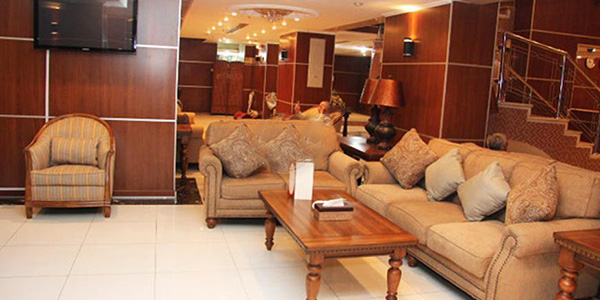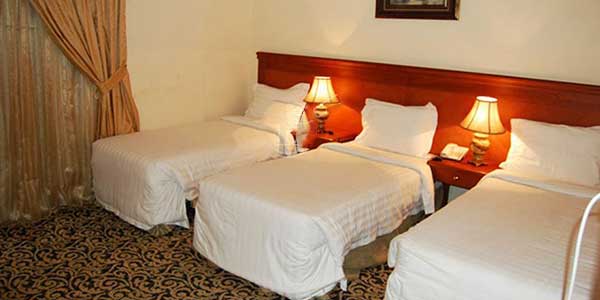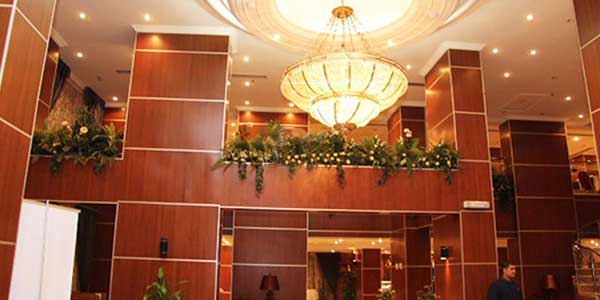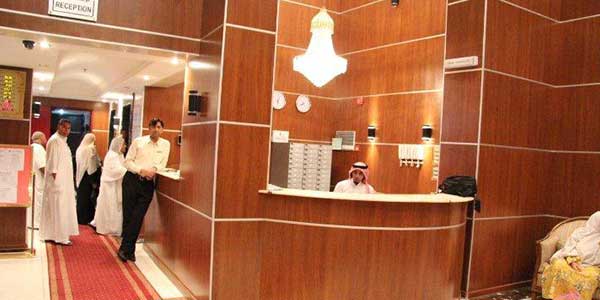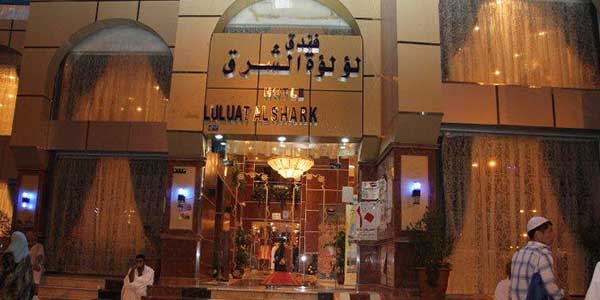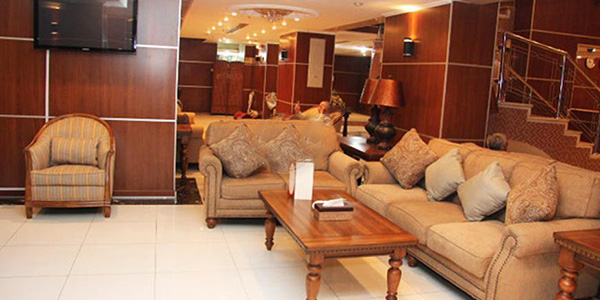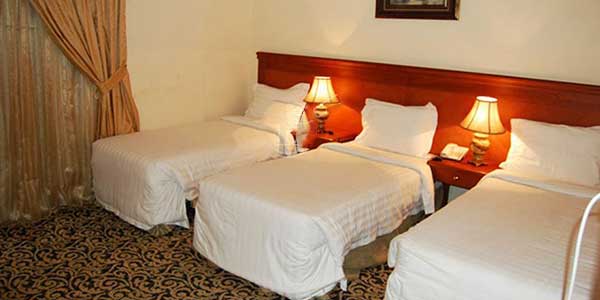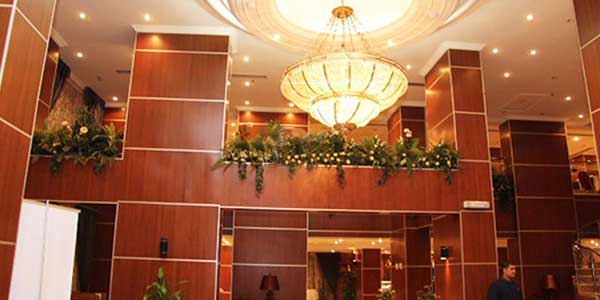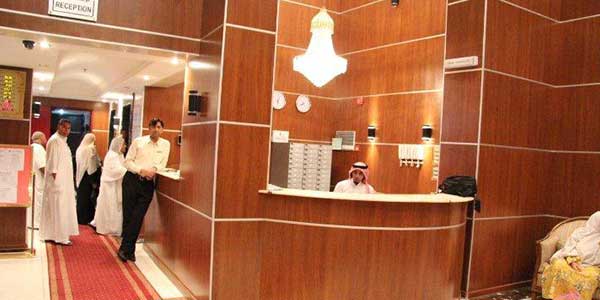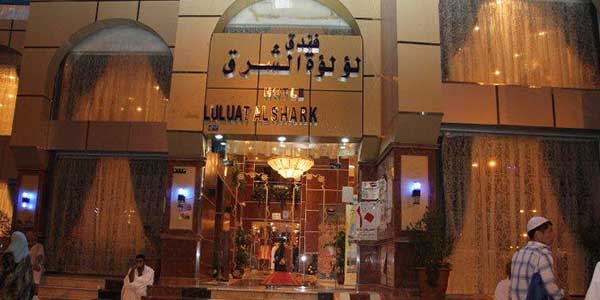 Hotel

Durrat Al Andalus

Madinah

Stay in Hotel Durrat Al Andalus (3 star Hotel) at 3 minutes' walk, from outer border of Masjid e Nabawi

Ratings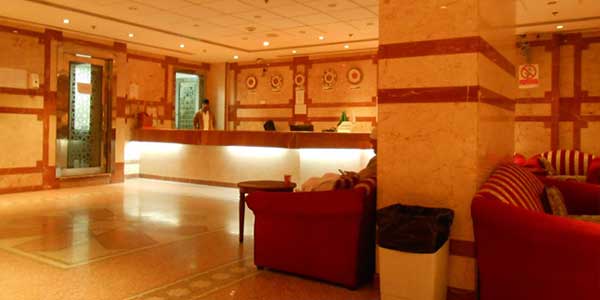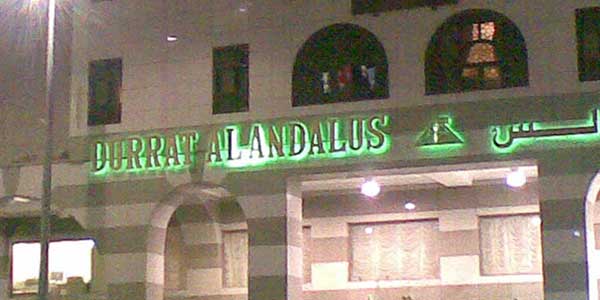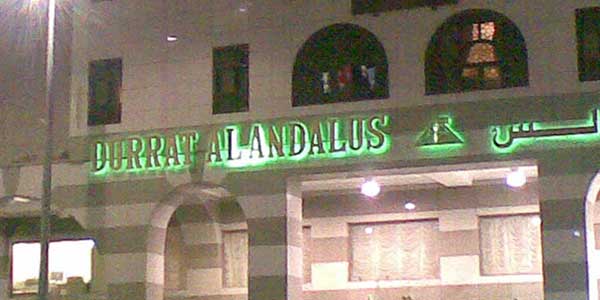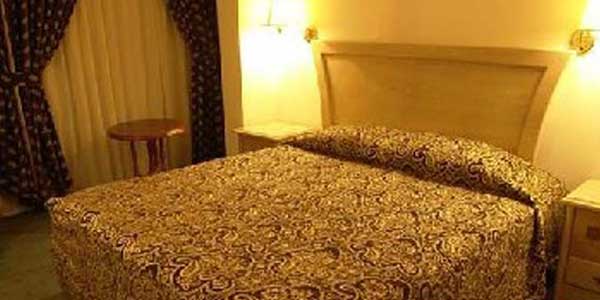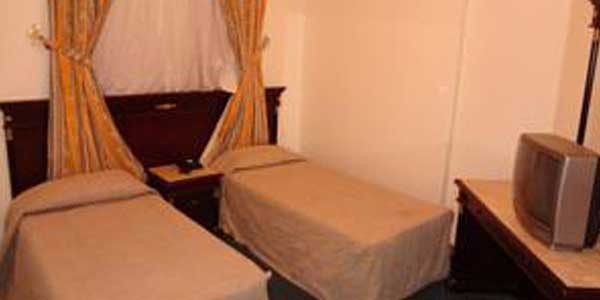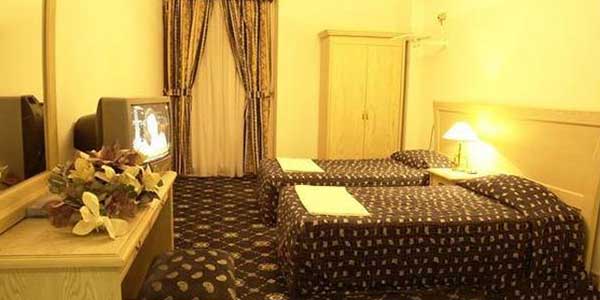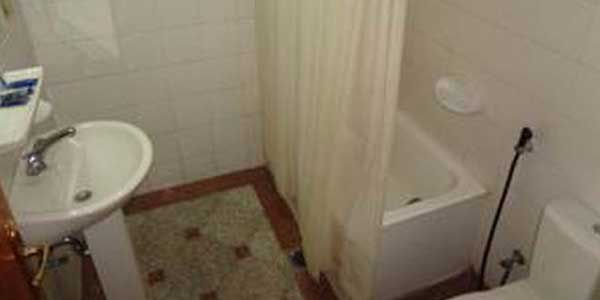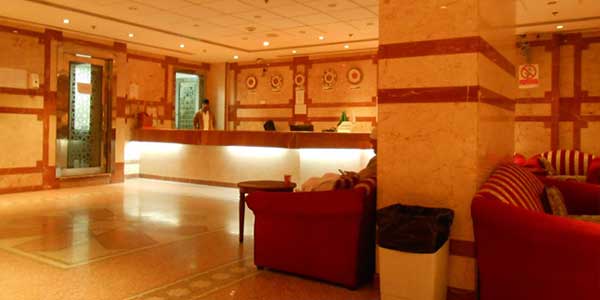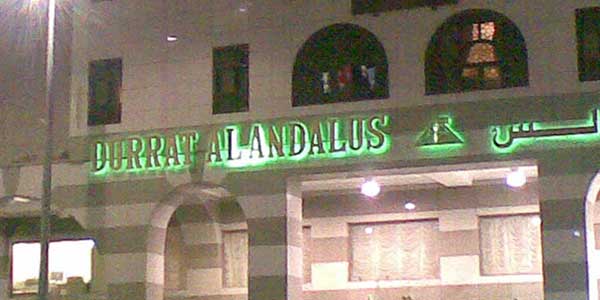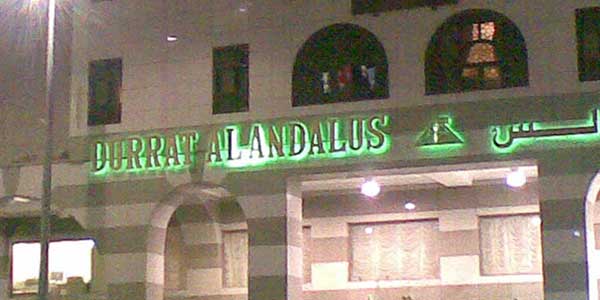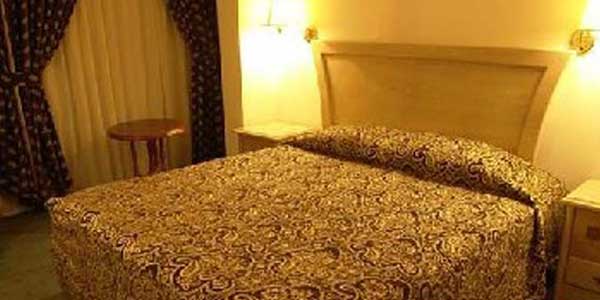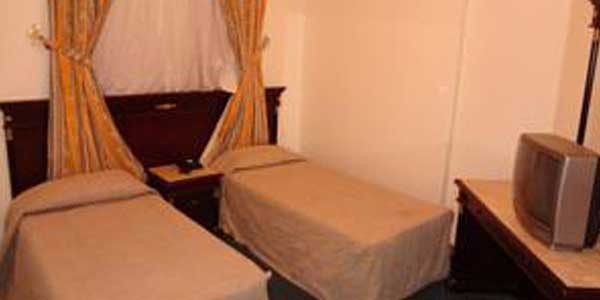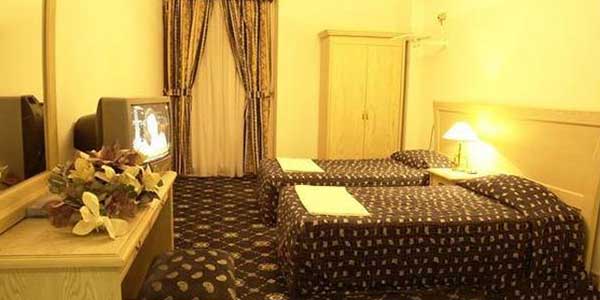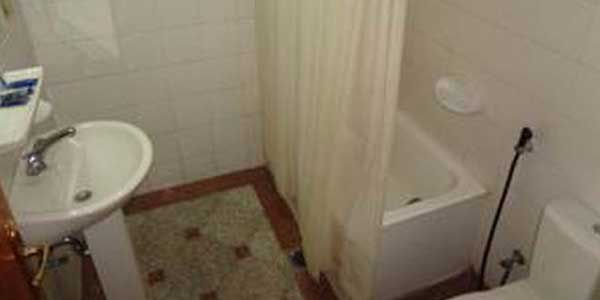 Hotel

Azka Al Safa

Makkah

Stay in Hotel Azka Al Safa (5 star Hotel) or similar at 2 minutes' walk only, from outer border of Haram Shareef

Ratings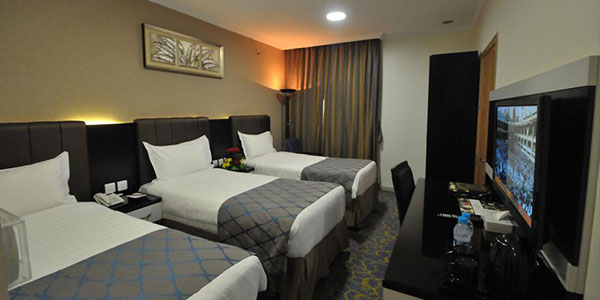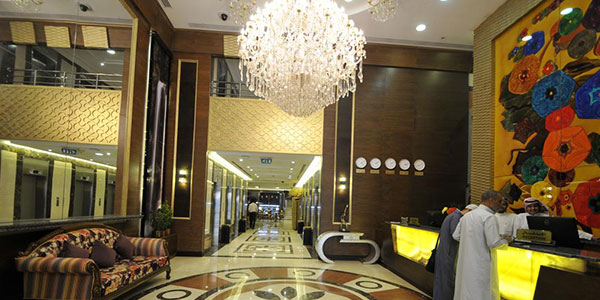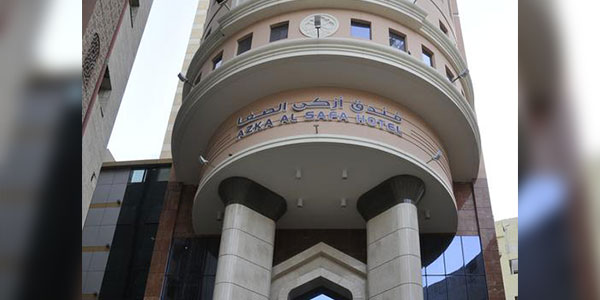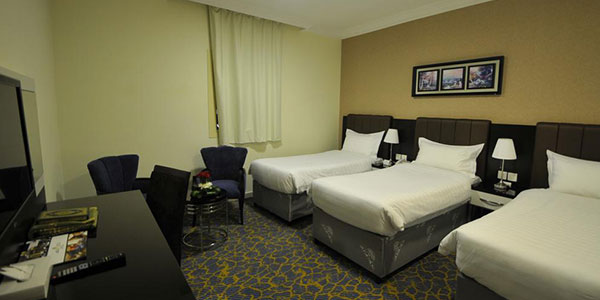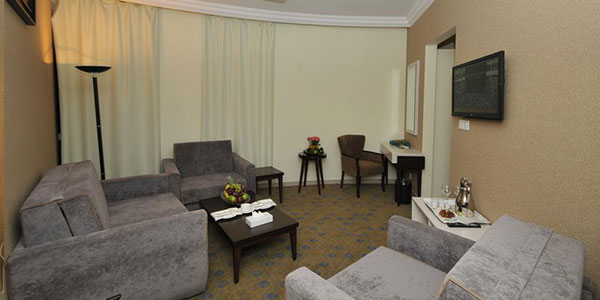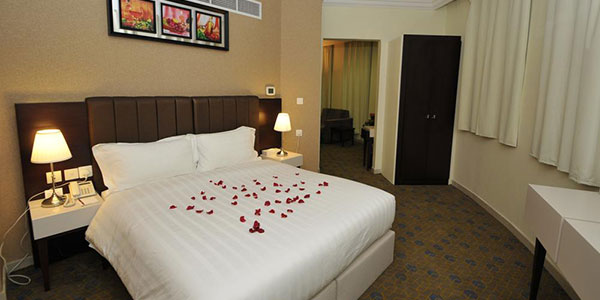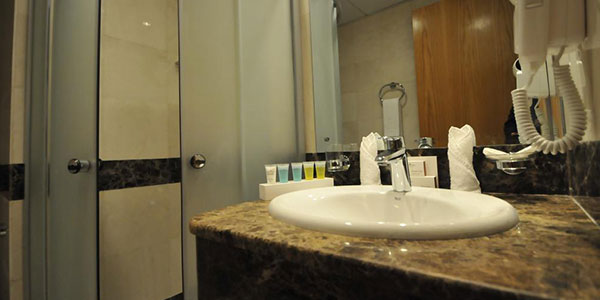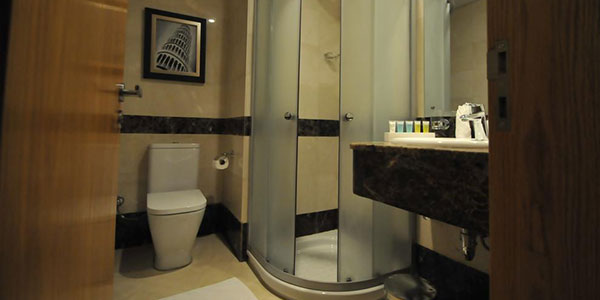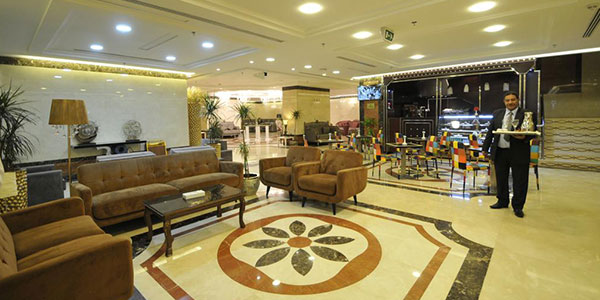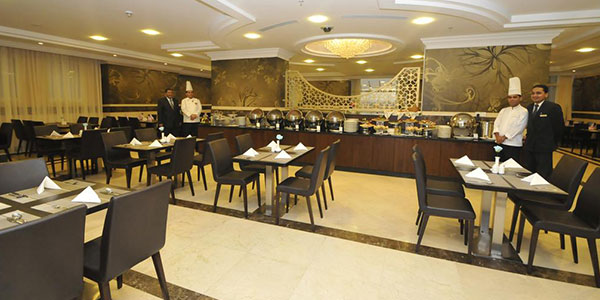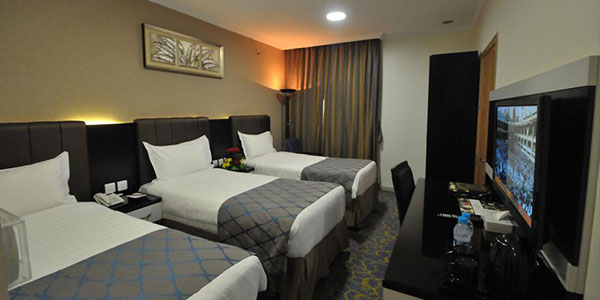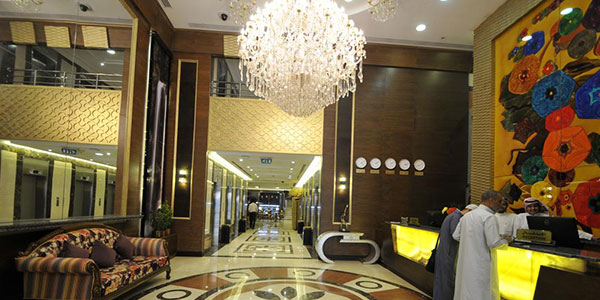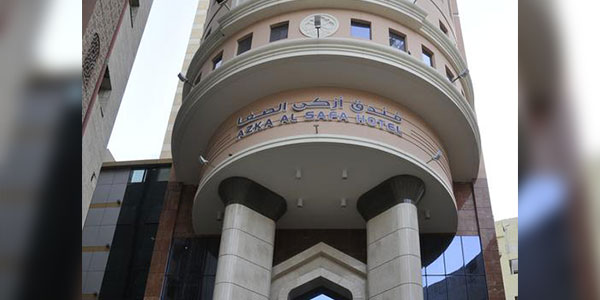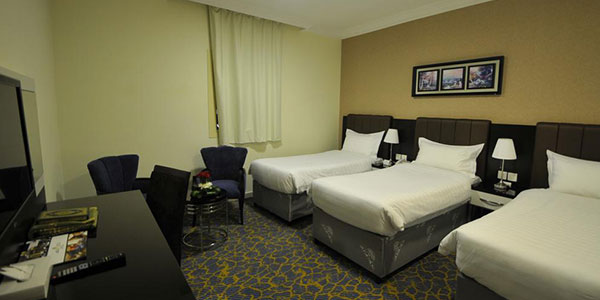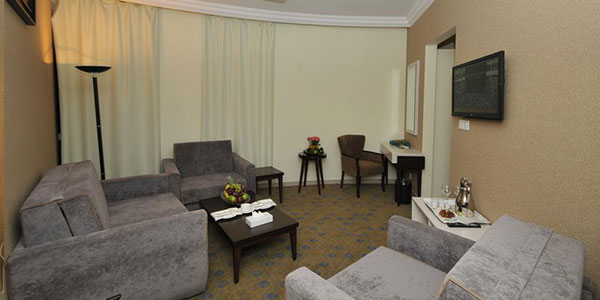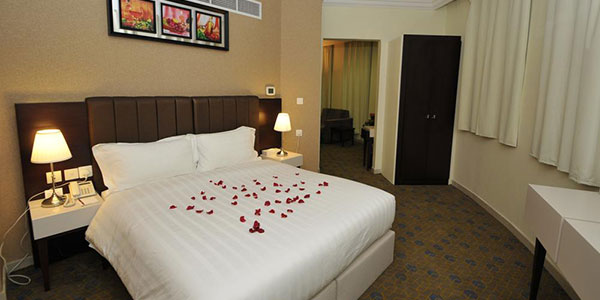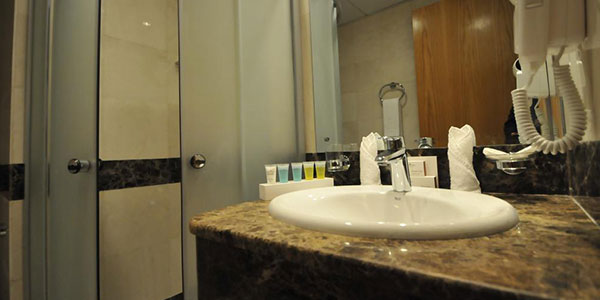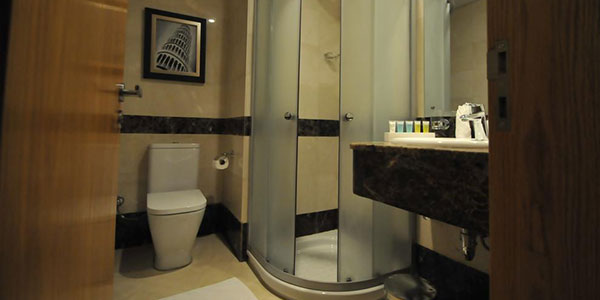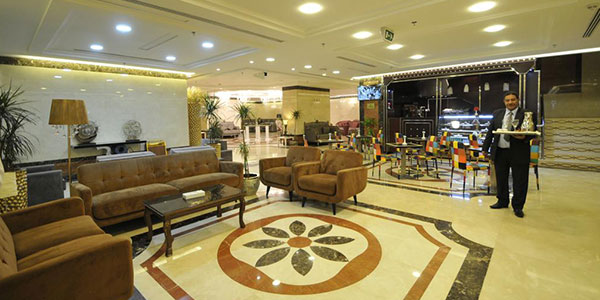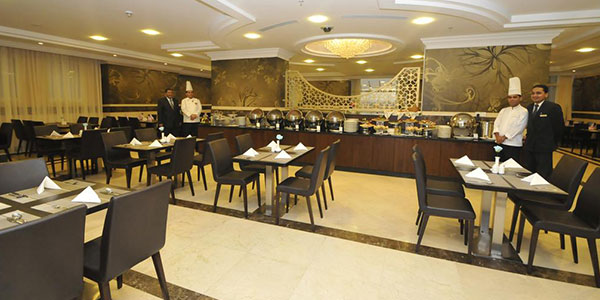 Hotel

Multazim

Makkah

Stay in Hotel Multazim (3 Star Hotel) at 2 minutes' walk only, from outer border of Haram Shareef

Ratings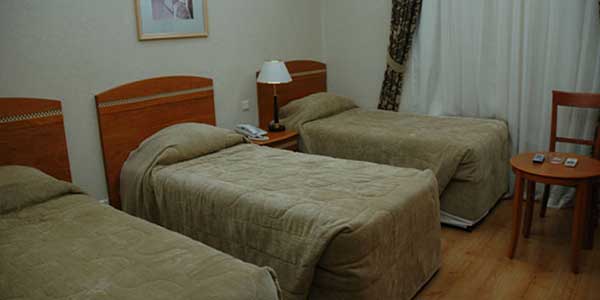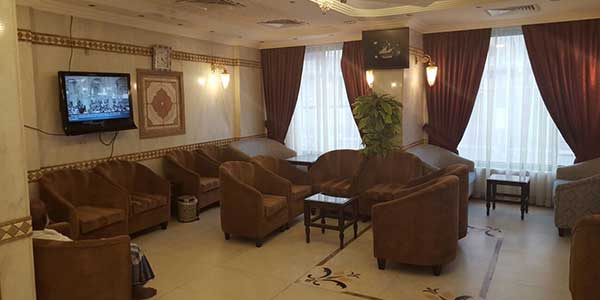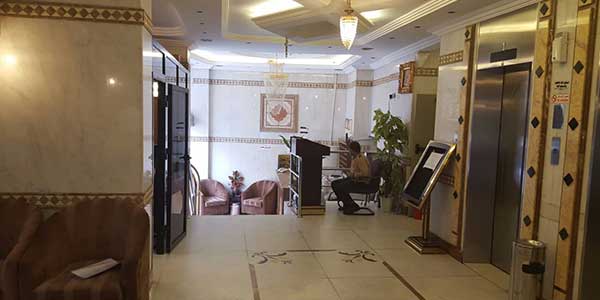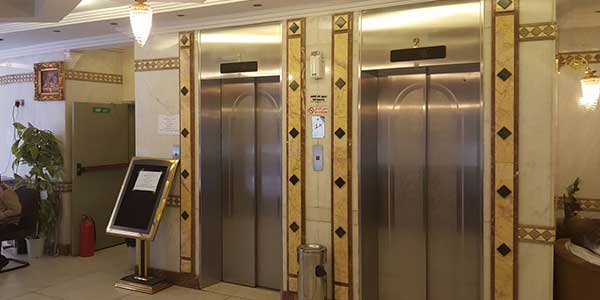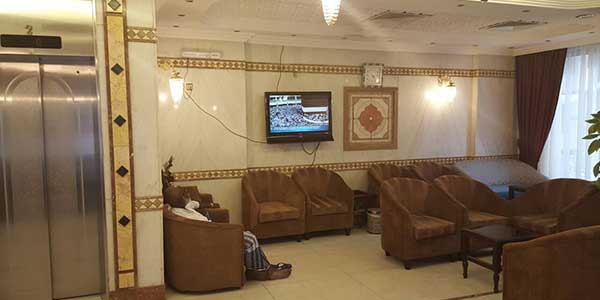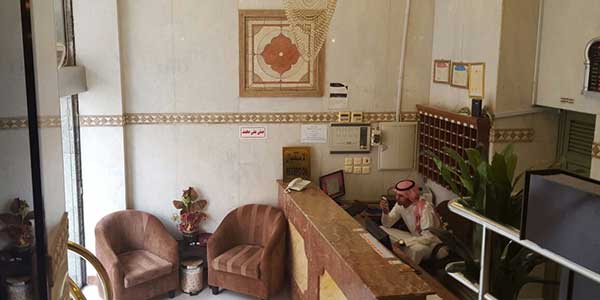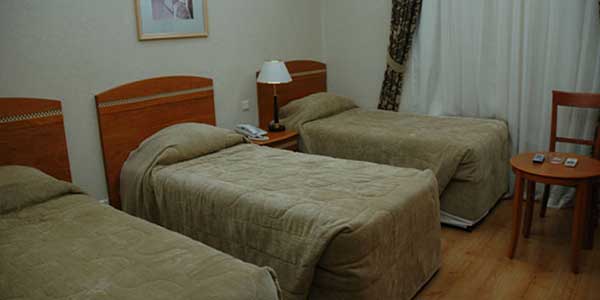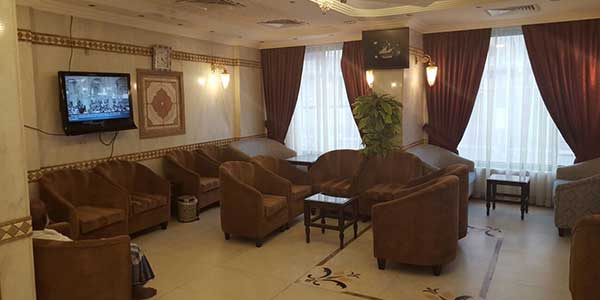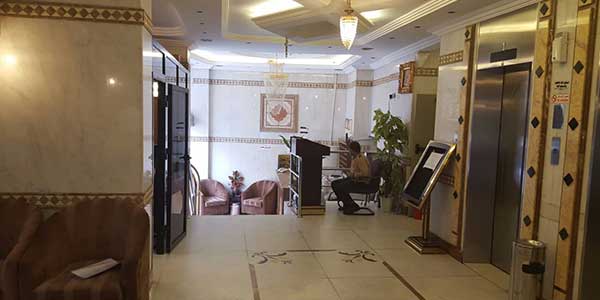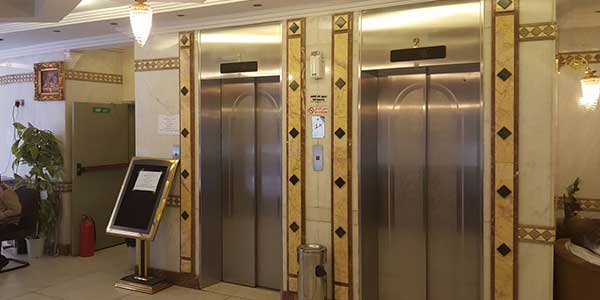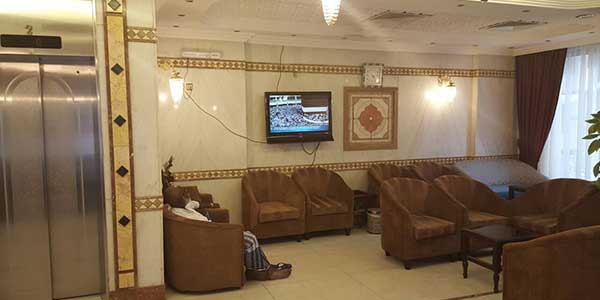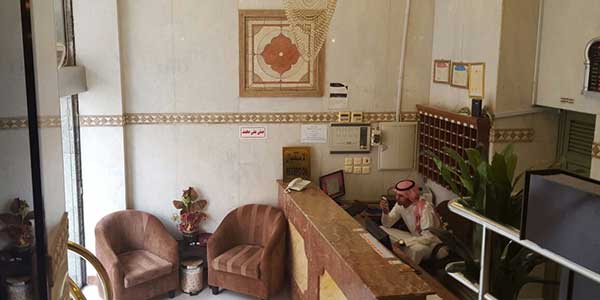 Tour Cost Inclusive of
Economy class Air Ticket(Optional)
Meet & Assist at Mumbai Airport
Visa Fees (First entry)
Stay as per program according to package selected
Internal Transportation by bus in groups
Daily Sehri, Aftar and Dinner
Unlimited Laundry facility
Ziarat tour of Makkah and Madina
Zam Zam
Complimentary items provided by the Tour operator (Not for child & infant booked without bed)
Tour Cost Does Not Include
5% GST
Room Service
Visa Fees for Repeaters (Second entry)*
If you travel individually other than group tickets, you will bear the additional transportation charges as per your itinerary
No refund in case of unused services or lesser duration of stay
Extra luggage other than mentioned on ticket would be paid by the pilgrim
Tour operator is not responsible for the lost luggage
Notes
GST 5% applicable on the tour cost
*Repeater – Umrah Visa fees Sr2000/- will be applicable if travelling second time.
Hotel Distance may vary*(Distance given are from outer border of Haram Shareef & Masjid-e-Nabvi)
The tour dates and tour programs are provisional and subject to change without notice
All services are from Airport Ex India
Air Ticket Optional
Rooms in Makkah & Madina Hotels are normally as follows: Double Room = 2 Normal Beds, Triple Room = 3 Normal Beds, Quad Room = 3 Normal Beds + 1 Extra Bed & Quint Room = 3 Normal Beds + 2 Extra Beds
The tour costs are based on Saudi Riyal @ Rs.17/. Any increase in the given rates at the time of delivery of passport before departures of the tour shall be collected from the passengers as per the prevailing exchange rate of that day. Flight schedule and Itinerary are subject to change without prior notice. Subject to BTQ passengers only. Subject to Mumbai Jurisdiction only
Requirement
Indian passport valid for at least 6 months having minimum 2 blank pages and 2 white background photographs of size 4x6cm. In case of foreign passport long term Indian visa is required with P.O.I or O.C.I. card or traveling with an Indian passport holder related as mehram
Booking Policy
Pay a minimum of Rs.45,000/- per person to Book your tour.
75% amount to be paid 1 month before departure and balance 25% amount to be paid 15 days before departure or the booking will get cancelled without informing
Cancellation Policy
The following cancellation charges would apply per person if booking is cancelled as per schedule below.
Rs.10,000/- per person is NON REFUNDABLE
Rs.25,000/- Between 25 to 40 days before departure
NO REFUND if cancelled within 25 days of departure
Date Change Penalty Rs.5000/- per person if made 15 days before departure or else the above cancellations shall apply
Other Umrah Packages
Need Help?
For further details please call

022 61411000

Email

umrah@atlastravels.com

Head Office

Haji Mahal, 53 Mohammed Ali Road, Mumbai - 400 003.
All Major Credit cards are accepted at our branches

Subscribe to our newsletter for latest offers and deals.